The 2022 Subaru Love Promise Customer and Community Commitment Award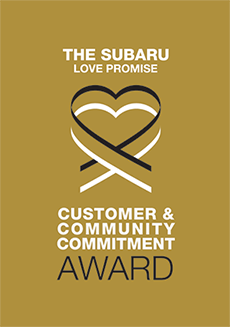 We've been nationally recognized for our dedication to our customers, our community, and the Subaru Love Promise.
We're honored to receive the 2022 Subaru Love Promise Customer and Community Commitment Award. This award nationally recognizes elite Subaru retailers who provide an exceptional customer experience at every interaction with Subaru. These retailers have also demonstrated an outstanding commitment to supporting passions and causes in their local communities in important areas such as the environment, community, health, education, and pets.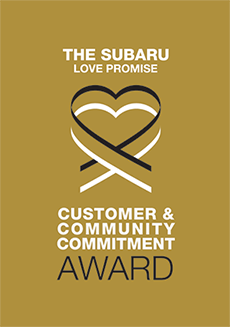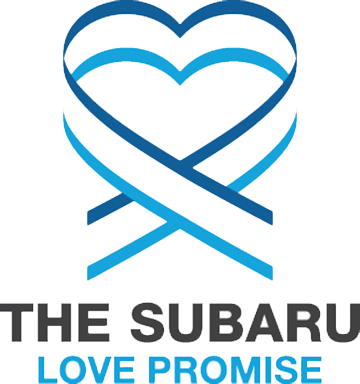 What is the Subaru Love Promise?
Subaru and our retailers believe in making the world a better place and the Subaru Love Promise is our vision of respecting all people. This is our commitment to show love and respect to our customers and to work to make a positive impact in the world.
How is Wallace Subaru of Bristol dedicated locally to the Love Promise?
Our Love Promise can be seen in various partnerships with local charities and non-profits. We're grateful for the opportunity, not only to be a part of our community, but to serve it as well. Our support of other organizations that reach out to those in need and the developing youth show our Love Promise and reinvestment in the community.
Agape Christian Ministry, Avoca Little League, Western Little League
Crossroads Medical Mission, Healing Hands, American Heart Association
Love Promise Stories from Wallace Subaru of Bristol
Subaru and Wallace Subaru of Bristol believe in making a positive impact on the communities in which we live and work. We uphold that belief through our Love Promise Community Commitment. Every month, we select inspiring stories from customers and partners from around our area who strive to support our collective commitment and feature them here
Love Beyond Our Expectations - Robert R
Crossroads Medical Mission was in a bind. They planned to expand beyond their free mobile medical clinic to a permanent clinic in downtown Bristol. The building was purchased. Transforming it from a construction office to a medical office was complete. Another non-profit organization had furniture to donate because they were downsizing. The catch? The furniture was on the second floor of an office building with no elevator! But wait…….there's more! The furniture had to be moved……NOW! What would Crossroads do? Thanks to Wallace Subaru of Bristol and the Wallace family (especially Derek, Jayce, Sean and Timmy) Crossroads' new offices have new-to-them furniture, file cabinets, meeting table and many other things. But most off all, Crossroads had the knowledge that when Wallace Subaru makes the Love Promise, "If you need anything, just call!" They mean it.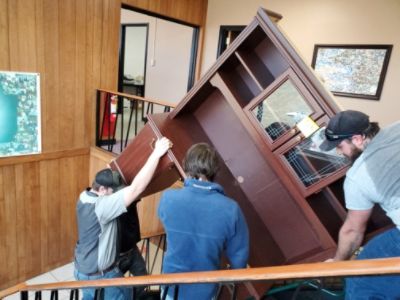 ---
More Than Warmth - Brian P
We have already seen some very cold nights in late November and early December, with overnight temperatures in the low 20's. According to some forecasts, the Bristol area is in for a colder than normal Winter. In weather like this, the street homeless are particularly vulnerable and can face hypothermia, frostbite, and even death. Wallace Subaru has once again proactively donated 80 blankets to the Haven of Rest Rescue Mission as they have seen the need of the homeless in the Bristol Community. These blankets are being given to men and women that are living on the street or in substandard housing as defense against the bitter cold. While giving out these blankets, Haven staff members are able to interact with this group of individuals to provide emotional support, spiritual counseling, and share resources that can help them overcome the obstacles that have contributed to their being homeless. On behalf of the Haven of Rest and men and women we serve, thank you, Wallace Subaru of Bristol, for this wonderful investment into the lives of the desperately needy in the Bristol community. You are making an immediate impact in their lives by protecting them from the Winter cold, and helping them begin the conversations that can be the beginning of their new and better life.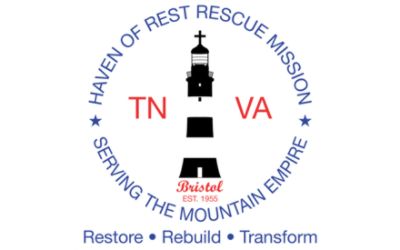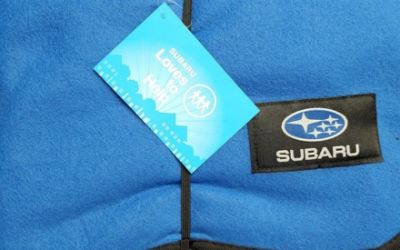 ---
Toys from Cops - Hobie H
Each Christmas The Possum 96.3 partners with various businesses like Wallace Subaru of Bristol to give back. This year The Possum has partnered with the Sullivan County Sheriff's Department to collect new, unwrapped toys for Toys from Cops event as a part of its community outreach project. All the toys collected will benefit children from the Sullivan County School System who will most likely not have the greatest Christmas. Events such as these wouldn't be possible if it were not for the generous giving of businesses like Wallace Subaru of Bristol whose heart for the community is evident. Their $500 sponsorship and donation of $75 in gift cards helped to make this one of the best toy collections ever! Thank you, Wallace!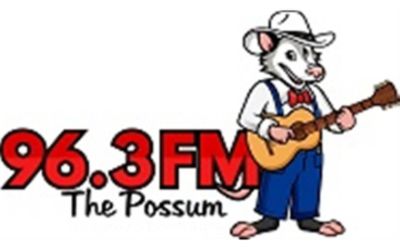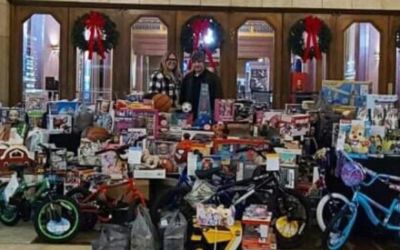 ---
Healing Hearts - Tara W
It couldn't have come at a better time after our other dog recently passed away. We heard on the radio that there would be pet adoptions at Wallace Subaru so we went to check it out... and low and behold our hearts found Ruf the dog. Thank you so much to Subaru for having the pet adoption and helping so many animals find their furever homes. We love our new family member!!! Thank you
---
Wallace Subaru of Bristol Loves Animals - Lilly F
On October 22nd, I was listening to 98.5 FM in my car when I heard about a pet adoption going on at Wallace Subaru of Bristol. Naturally, being an animal lover, the story caught my attention. So, I immediately turned my car around and headed to the dealership. I was pleasantly surprised by how much activity was going on. The entire showroom at Wallace Subaru of Bristol had been turned into a pet adoption center. There was this cute kitten up for adoption that I almost adopted, but I heard my husband's voice in the back of my head. We already have 5 cats at home. So, I made a small donation to the Animal Rescue that was facilitating the event. I'm so impressed that the owners of Wallace Subaru of Bristol took their time out of their busy schedule to help out these poor animals that just need a loving home. I'm sorry I couldn't adopt that kitten. But I hope my donation helped out a little.
---
Partnerships in Our Community - Cindy R
At Crossroads Medical Mission we are able to help many of our Virginia patients receive Medicaid. Our goal is to assist those that are eligible for insurance to get it. Wallace Imports is continuing to show their support with our mission through Subaru Share the Love. This has given many gifts to our patients. We typically see those that are uninsured because they are not able to afford insurance or are not eligible for state insurance. These patients continue to benefit because of this partnership. Our community is better because of the love and support of our community. Many of our patients see us because of diabetes. We are able to provide all exams and labs to these individuals because of this support. We are able to provide them with referrals, medications and educate them. A patient note below: "I fought diabetes for years and continued to stick myself with insulin day after day. I was able to focus on my health and listen to the educated advice given by the nurse practitioners at Crossroads. They are not just there to write prescriptions; they want to see you become a healthier individual. After loosing 90 pounds I am now off insulin. This was because of Crossroads and the good Lord above."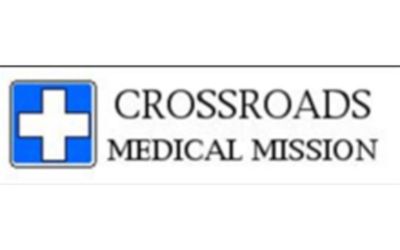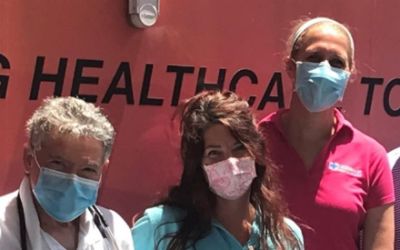 ---
Covid Positive - Cindy R
Wow, I had no idea that Wallace, my place of employment was involved so much with Crossroads Medical Mission. After learning their involvement, I could not say no to sharing my experience. I am not a fan of the doctor but when I felt like I had COVID, the Baker family recommended that I contact Crossroads. It took a lot for me to call them; I have not seen a doctor in years. They were able to get me in right away and perform the Covid test. After finding out I was positive, one of their doctors contacted me the same day. We were able to do an appointment over the phone while I was quarantining. The lady I spoke to was kind and took the time to explain the complications I could face if I did not get more help. I am a smoker and feared the worst when finding out I was positive. Her knowledge and professionalism made me feel much better about speaking with them in the future if I needed. I wanted to avoid going to the hospital at every expense. She was able to get me in with the pharmacy the next day for antibody infusions. I am healthy and feeling great today thanks to Crossroads. I am very grateful for the services they provided me and I am even more happy to be part of Wallace after learning their involvement.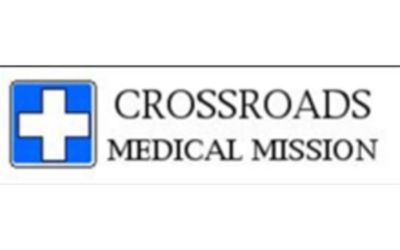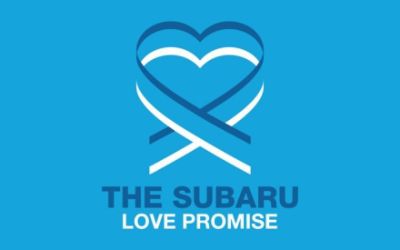 ---
Wallace Subaru welcomes For Pete's Sake Rescue - Ada F
The Wallace Subaru family opened their hearts to For Pete's Sake Animal Rescue in October 2020 For a very successful adoption event. This wonderful organization gave us a warm and hearty welcome. The staff very courteous, the ownership eager to work hand-in-hand with us. The show room immediately turned into an adoption center of which three of the seven dogs and one of the three cats that we brought were adopted into loving homes. It was evident by the courtesy of everyone at Wallace Subaru to save the lives of less fortunate animals. Wallace Subaru provided the perfect adoption environment and were so accommodating to our every need. This is our second year at this event and look forward to the next. It is obvious that Subaru nationwide has a heart for animals and we are so appreciative to the entire Team for this opportunity. The event was well publicized and the community receptive. There was a steady flow of individuals interested in making a difference in the life of a rescue animal. Our friends at Wallace Subaru literally rolled out the red carpet for us. Our sincere us appreciation to Wallace Subaru and Subaru nationwide For this great opportunity to for Pete sake animal rescue. With deepest appreciation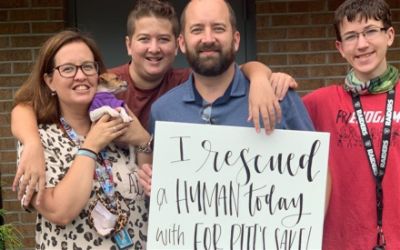 ---
My Subaru Dealer Cares About the Environment - JON A
You wouldn't naturally think that a car dealer which sells and services automobiles that are mostly powered by fossil fuels would care about the environment but I was pleasantly surprised during a recent visit to Wallace Subaru in Bristol, TN. At home I am very conscientious about recycling as much household items as possible. But when I'm outside my home at restaurants and other businesses, I never find places to recycle and with regret, I just throw my trash in the typical receptacles. So when I was recently in for service at Wallace Subaru in Bristol, I noticed they have set up recycle bins specifically for coffee pods and creamer capsules. Not only was I pleasantly surprised to see that Wallace Subaru is environmentally responsible, but I was also very happy to find out that these recycled materials would be used to make useful, high-quality recycled products, like park benches, picnic tables, and playground materials to be donated to my local community. In a time when the environment is more important than ever it's nice to see that Wallace Subaru is doing their part to help both the earth and my local community.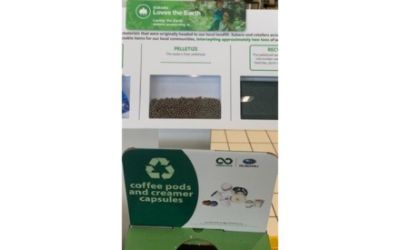 ---
More Than Just Warmth - Brian P
The Haven of Rest Rescue Mission serves as a bridge to the needy, helping desperately hurting people move from the despair of homelessness and hunger, to a life where they flourish with renewed hope, positive self-esteem, sustainable income, and permanent housing. We are so grateful to have Wallace Subaru supporting this effort that benefits these individuals and significantly strengthens the entire Bristol community. Wallace Subaru has provided the Haven of Rest with 80 blankets to be given to those at risk of exposure to the ravages of Winter weather, helping to preserve life and extend a hand up to those experiencing hardship. Every blanket provides warmth to the homeless, but it also provides an opportunity to share encouragement, offer hope, and build trust with staff members as they offer shelter, food, and assistance that can help people struggling with loss a job, loss of a relationship, addiction, mental health issues, or sickness, to move towards healing and a better life. Thank you, Wallace Subaru, for your kindness, caring, and generosity that is making Bristol a great place to live.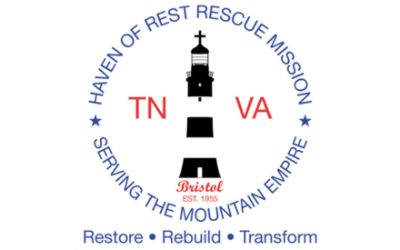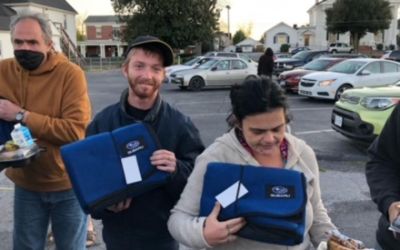 ---